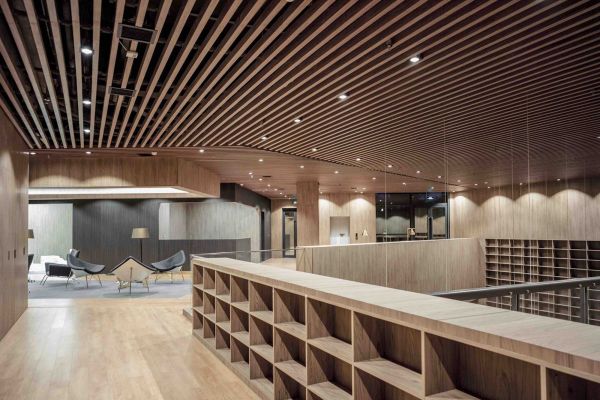 Avid employs a strong team of qualified individuals who can install all types of specialty ceiling systems with a wide range of architectural styles and materials.
This includes wood slat ceilings and walls, fiberglass clouds and wall panels, curved baffles, acoustical felt or perforated gypsum, wood-look wall and ceiling panels, and a variety of other options.
Whatever the look, we've got it covered.